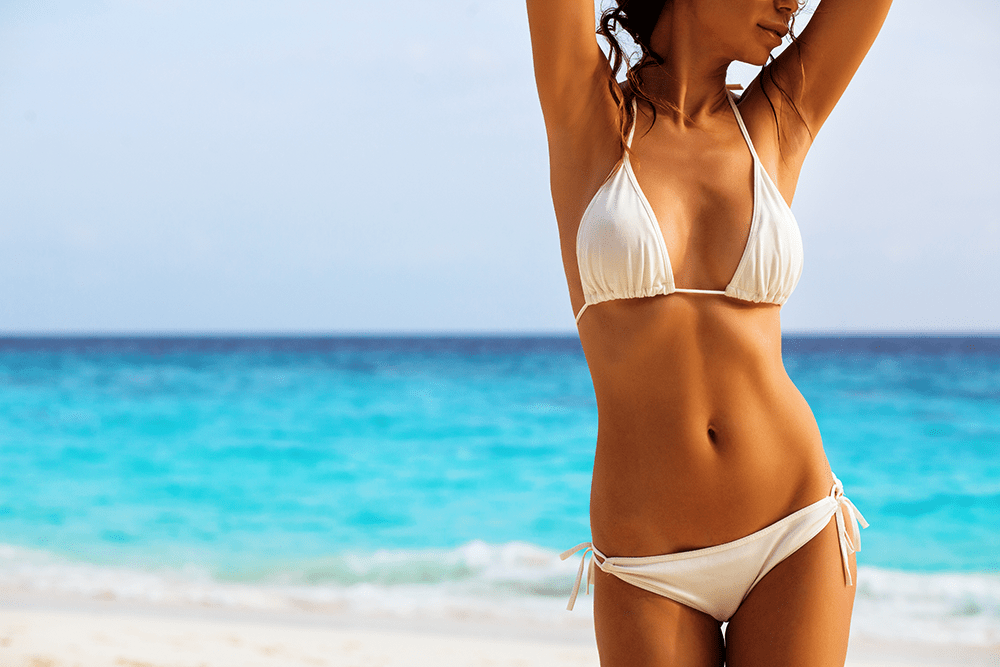 11 reasons to get your summer body ready now
When its spring, you're probably trying to lose those last few pounds and get your summer body ready for bathing suits, tank tops, and shorts. And of course, it's time to start making sure your skin is smooth and beautiful looking when you're enjoying the sun in your favorite summer outfits. Here's how laser hair removal can make your summer more stress-free and enjoyable than ever.
An excellent way to remove unwanted body hair without the hassle and discomfort of waxing and shaving, laser hair removal is a safe and effective way to ensure a smooth summer body all over.
It doesn't matter if you're a man or a woman, young or old, extra hairy or not – chances are, you've spent a good portion of your life tweezing, shaving, or waxing unwanted hair. It's a frustrating cycle that never ends – but there is hope for a summer body permanently free of unwanted hair.
Laser hair removal is a technology that can let you finally enjoy smooth, hairless skin this summer without the constant struggle of plucking, shaving, or waxing.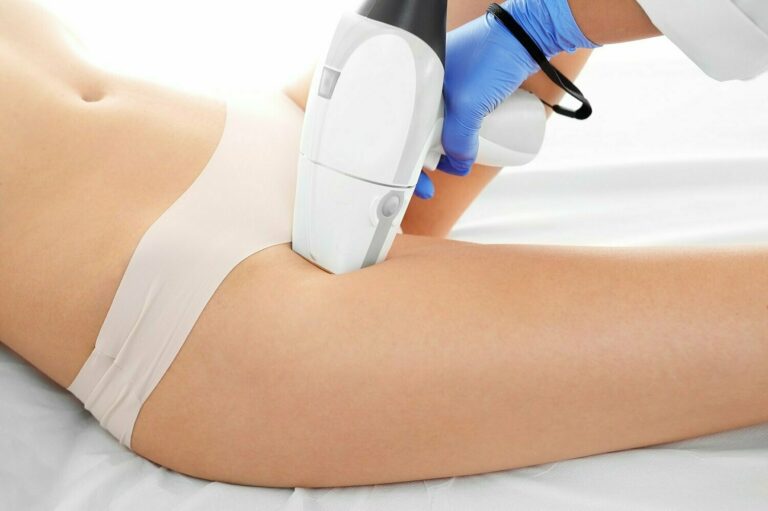 How does laser hair removal work?
Laser hair removal targets and destroys the hair follicles without damaging your skin. During the treatment, the doctor presses a handheld device to your skin with lasers set to specific wavelengths. The laser passes through the skin with controlled pulses of energy that reach your hair follicles in the dermal (or second) layer of skin, and they're damaged by the heat of the laser to prevent future hair growth.
The laser treatments are fast enough to get some patients in and out the door on their lunch breaks, but the length of your particular session depends on the size of the area you want to be treated as well as your hair type.
Laser hair removal treatment uses an applicator wand to deliver laser and chilled air technology to ensure that treatments aren't uncomfortable or overheated. Sessions typically don't last more than 60 minutes.
The laser is effective on all skin types and pigments. It works by eliminating your hair follicles during active growth so that they break down and are destroyed permanently over time. The system is safe as well: It doesn't harm your skin.
The treatment is great for all areas of your body, including your:
Arms
Face
Legs
Back
Chest
Underarms
Feet
Bikini area
Buttocks, etc.
And that's not all. Laser hair removal is noninvasive and involves no down time. You can even schedule your sessions during your lunch break.
11 reasons to get your summer body ready now
Smoother skin
Since shaving and waxing aren't permanent hair removal methods, you may have to deal periodically with sharp stubble that grows back in and feels rough to the touch. Having stubble can also be embarrassing at times if your partner prefers to touch smoother skin. Laser hair removal will prevent you from having to worry about hair growing back in and result in smoother, sexier skin.
Look great throughout the year
During the winter season, you might be able to get away with not having to shave or wax your legs if you're a woman, but during the summer, you'll have to consciously be aware of keeping unwanted hair to a minimum. With laser hair removal, you'll be able to go throughout the entire year without having to worry or keep track of hair growth. Plus, you'll be able to throw on tank tops, shorts, or a bathing suit at any point without having to do extra hair removal maintenance.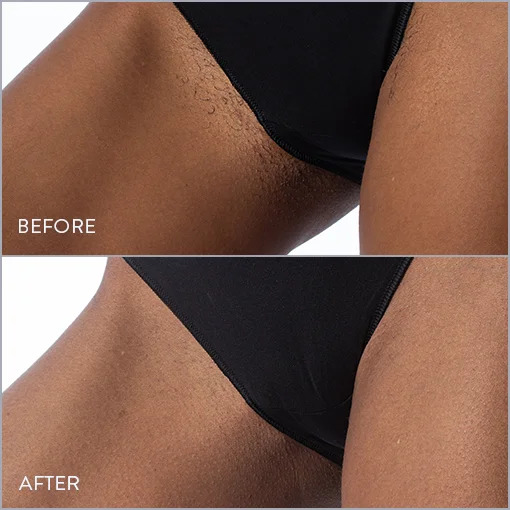 Less pain
The technology used for laser hair removal is completely pain-free and comfortable, whereas shaving may increase the risk of cuts and scrapes and waxing can be shockingly painful for seconds at a time. Laser hair removal is also safe for your skin, and most treatments are fitted with cooling systems that provide additional skin protection to result in a more relaxing experience.
Boosted confidence
Unwanted body and facial hair can take a toll on your self-confidence, especially if you grow hair in areas in which hair typically shouldn't be. If you're a man, you might be frustrated at having to shave regions of your neck where hair grows errantly, whereas if you're a woman, you might feel self-conscious about having sideburns, a mustache, or excessive underarm hair. Laser hair removal can help boost your confidence by getting rid of hair from unwanted areas.
Minimal side effects
With advancements in laser treatments, they have become less painful and more effective, thus reducing the severity and number of side effects. The most common side effect is follicular edema: redness at the follicle that lasts 24-48 hours.
Save time
Laser hair removal sessions are short. It will save you time by allowing you to avoid taking valuable time out of your day before work or a special event to remove unwanted hair. Small body areas (lip, underarms, bikini) only take 15 minutes! Even larger areas will only take up a small fraction of your day.
Safety
Thanks to new advances in laser hair removal technology, people with dark skin tones now enjoy the same level of safety as those with lighter complexions. And you can depend on no more razor cuts that can lead to unsightly scars.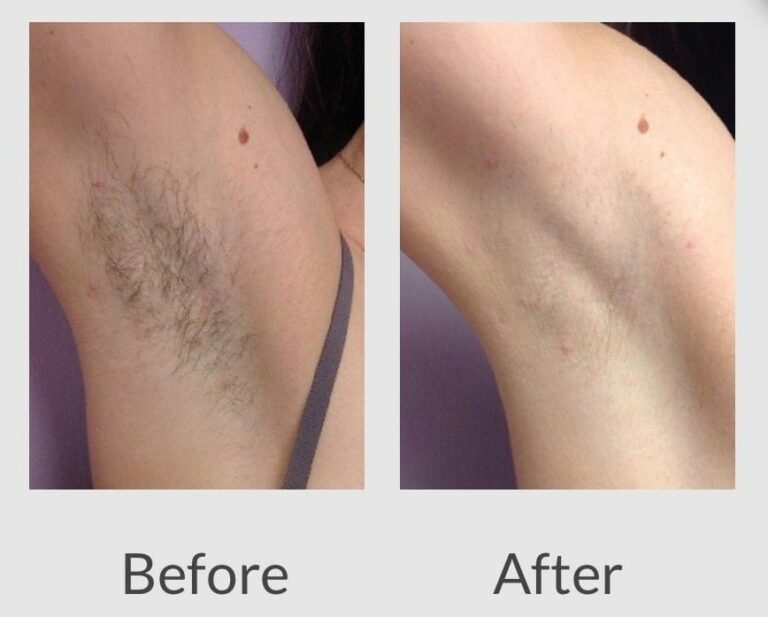 Precise Treatment
The precision of laser hair removal makes it ideal for removing specific hairs, such as those in a particular area or on a small section of skin. It can treat between your eyebrows or even shape your beard.
Promotes beautiful skin
In addition to reducing hair, laser treatments can reduce the frequency and severity of acne breakouts. It can also prevent the dark marks that are secondary to skin irritation and help improve tone and texture.
Eliminate ingrown hairs
Not only are ingrown hairs unsightly, but they can also be painful to remove and can present the risk for infection if you fail to reach the ingrown hair with tweezers or if you use unsterilized hair removal tools. Laser hair removal will prevent your hairs from growing inward back into your skin after treatment.
Long-term solution
Once the hair follicles have been destroyed, they will not grow back. This means that you can say goodbye to unwanted hair for good and get lasting results.