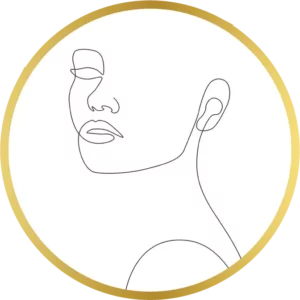 Cosmelan Peel
At Hush LA Medspa, we offer Cosmelan peel that can treat cases of hyperpigmentation like melasma. Cosmelan Peel is a depigmentation treatment that targets dark spots and uneven skin tone.
Request A Complimentary Consultation
Whether it's skin aging caused by continuous sun exposure, facial blemishes from excessive pigmentation, or other more general imperfections caused by melanin, dark blemishes are more and more commonplace problems today. As such, discoloration, especially on the hands and face, is becoming one of the greatest aesthetic concerns of both the modern man and woman.
Cosmelan is the most effective and secure depigmentation treatment used globally to treat dark spots. It's a professional depigmentation method that has an intensive corrective effect on skin hyperpigmentations whilst regulating the overproduction of melanin in the melanocytes, inhibiting and controlling the appearance of new dark spots.
Its efficacy is based on its double mechanism of action that on the one part has a corrective effect, eliminating the hyperpigmentation and, on the other, a regulating effect, controlling the overproduction of melanin and in this way preventing the appearance of new spots in the long term.
"The world's best-selling depigmenting treatment. More than a million satisfied patients."
Pigmentation & Hyperpigmentation
Pigmentation concerns are a growing, global issue; they affect more than 90% of adults over the age of 50. Regardless of skin color, they are a significant issue because of their unattractive appearance and negative psychological and emotional impact, affecting the quality of life.
Skin hyperpigmentation is caused by abnormal production of melanin, the pigment responsible for skin color, and is a consequence of uncontrolled, localized overproduction of melanin by the melanocytes, causing irregular skin coloration and dark spots.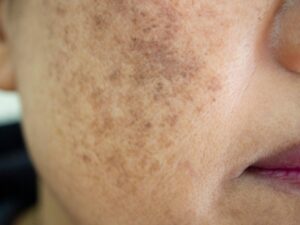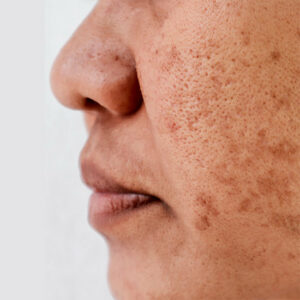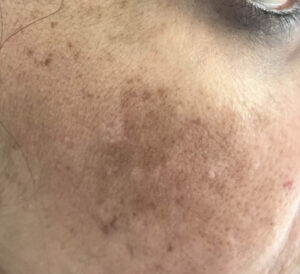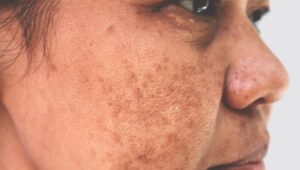 What types of hyperpigmentation does the Cosmelan peel treat?
Benefits Of The Cosmelan Peel
Most cases of melasma and hyperpigmentation are best treated with Cosmelan peels.
In addition, Cosmelan treatment is highly effective for dark spots or post-inflammatory hyperpigmentation from acne. Below is a list of the main skin conditions that Cosmelan peel is recommended for:
Melasma
Sunspots
Sun damage
Acne scarring
Age spots
Post-Inflammatory hyperpigmentation (PIH)
Skin discoloration on chest, neck, and back
Blemishes
Uneven skin tone
Dark spots on buttocks
Dark patches on knees, elbows, feet
Discoloration from laser treatments.
Diminishes hyperpigmentation and dark spots
Effectively treats melasma and chloasma
Very little discomfort
Fast results
Can be used on all skin types
Side effects are few and minor
Can be used on face, hands, abdomen, breasts/nipples, and legs.
Cosmelan Peel Candidates
All skin kinds and tones may be safely treated with this procedure, therefore it is suitable for the majority of people who seek to even out their complexion.
At your consultation visit, the risks and advantages of the treatment will be covered in more detail.
Depigmenting Solution By Mesoestetic
More than a treatment, Cosmelan® is a complete method that involves a single session, which can be performed at beauty clinics and dermatological or aesthetic medicine practices and a home maintenance treatment.
The session entails the professional applying the Cosmelan 1 face mask which is then left to work for 8 to 12 hours, according to the phototype and sensitivity of the skin to be treated. After this time has elapsed the mask is removed at home.
48 hours later, the follow-up phase in your home is started with the application of the Cosmelan 2, hydra-vital Factor K cream, and moisturizing sun protection SPF50+.
This follow-up phase is carried out for 7 months to achieve an optimal result and prevent the reappearance of spots.
Professional depigmenting treatment designed to eliminate or reduce dark spots of melanic origin on the skin, while unifying the skin tone and enhancing skin luminosity.
Complementary Consultation
Our Therapists will guide you through a comprehensive cosmetic consultation, to understand your individual needs and desires. Sometimes only one type of treatment may be recommended, or we may suggest a combination of treatments to achieve the skin improvement you are looking for. Either way, you will know that the advice we offer you is customized just for your needs.
Cosmelan Peel Facial results