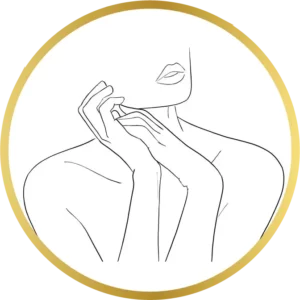 Diamond Glow Dermalinfusion
More than a Glow. A Skin Transformation.
Diamond Glow facial. Experience skin that feels and looks luminous, nourished, and renewed. A next-level skin resurfacing technology that does more than just skim the surface.
Diamond Glow Facial: The Ultimate Skincare Solution
Request A Complimentary Consultation
Do you want flawless skin without spending a fortune on products and treatments? Do you wish for a clean and easy way to improve your complexion? If so, you might want to try the Diamond Glow facial at Hush LA Medspa.
The Diamond Glow facial is a noninvasive treatment that combines three steps: exfoliation, extraction, and infusion. It can address various skin conditions and is suitable for all skin types.
We use a diamond-tipped handpiece during the treatment to gently buff away the outer layer of your skin, while gently vacuuming debris from your clogged pores and sweeping away the dead skin cells and contaminants.
What Does Diamond Glow Do?
The DiamondGlow facial is more than just a simple exfoliation. It also cleanses your pores from dirt and impurities and delivers special serums that address your specific needs. These serums are rich in ingredients that moisturize, brighten, and firm your skin.
Moreover, the Diamond Glow facial improves various skin issues, such as hyperpigmentation, fine lines, rough texture, oily skin, dehydration, dryness, and sun damage. It can also boost the effectiveness of other skincare products by increasing their penetration.
What to Expect from Diamond Glow
The Diamond Glow facial is a quick and painless procedure that can take up to 60 minutes to complete. You will see immediate results in your skin's tone and texture without any downtime or side effects. You can enjoy your radiant and refreshed look right away.
To prepare for the treatment, we recommend that you stop any exfoliation treatments 1 to 3 days before the session and avoid tanning for at least a week beforehand.
The treatment starts with a friendly consultation, where our expert specialists explain everything you need to know and answer any questions you may have.
Before the treatment, we get your face ready by taking off any makeup and oil, making sure it's clean and fresh.
Then we begin the exfoliation process, where we gently buff away the outer layer of your skin with a diamond-tipped wand, uncovering newer and softer skin underneath.
Next, we use the same wand to suck out dirt and impurities from your pores, including oil buildups and clogged pores.
Finally, we infuse your skin with customized SkinMedica serums that match your unique needs. These serums contain ingredients that do wonders for your skin, such as hyaluronic acid, peptides, antioxidants, and more. These ingredients work together to give your skin the nourishment it needs, making it shine and sparkle.
Throughout the treatment, our specialists adjust the settings according to your unique skin features and preferences. 
After the treatment, you will instantly see a brighter and refreshed look. Your skin will have its natural glow back, leaving you feeling energized and renewed.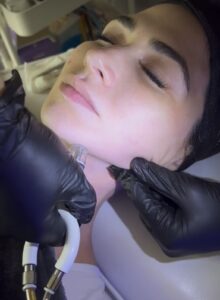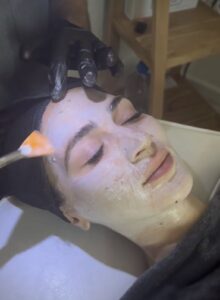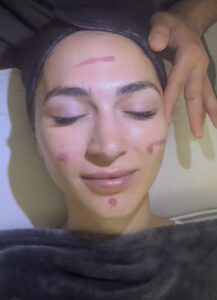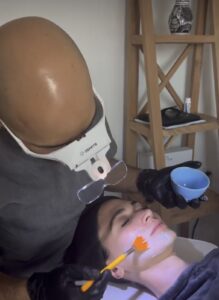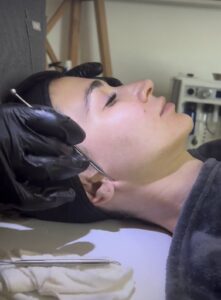 The DiamondGlow facial is a safe and effective way to improve your skin's appearance and health. It can address multiple skin concerns in one session, without any pain or downtime. It can also enhance the effectiveness of other skincare products by increasing their absorption.
If you want to experience the benefits of the DiamondGlow facial for yourself, book an appointment with us today at Hush LA Medspa. We will provide you with a personalized treatment that will make you look and feel fabulous.
At Hush LA Medspa we offer the following treatments:
Diamond Glow
We offer three types of DiamondGlow facials, which include Signature DiamondGlow, Advanced Diamond Glow Deluxe, and Mini Diamond Glow n Go. Depending on your skin care needs, the aesthetician will recommend which one is the best for your skincare goals.
Dermaplane Facial
This is an advanced form of manual exfoliation done with a sterile blade that removes dead skin cells and peach fuzz.
The Perfect Derma Peel
This treatment is ideal for aging skin, acne, hyperpigmentation, and many common skin concerns. The Perfect Derma Peel is painless with little downtime and offers an easy, consistent peeling process for all skin types.