What causes the visible signs of aging?
Request A Complimentary Consultation
In your youth, your skin is filled with collagen, which acts as a layer of padding to give your features a youthful, rounded appearance. Collagen is what creates a "baby face," characterized by soft facial contours and smooth skin.
As the years go by, you naturally lose much of that collagen. Without the same level of padding, your skin is left to sag and pool. Lines, wrinkles, and folds develop, making you appear older, more tired, and in some cases, even grumpy or worried.
Your body won't produce significant levels of new collagen on its own, which is where dermal fillers come into play.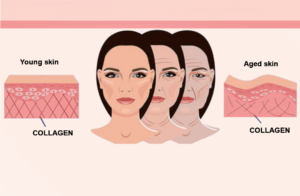 Dermal fillers are a wonderful way to enhance your look! Over time, your skin will naturally lose its volume. With fillers, you can regain that volume and plumpness. Please call us or use our online scheduling service to book your appointment or free consultation today!
Dermal fillers are injectable substances that can replace lost facial volume. Most fillers are made from a form of hyaluronic acid, a substance that is already naturally found in your body. These fillers are a gel-like consistency and are injected beneath your skin to refine the natural contours of your face and build volume.
Fillers can be placed in several areas of your face including:
Midface and cheeks
Nasolabial folds or smile lines
Under eyes
Marionette lines
Lips
Chin
Jawline
Hands
We carry a wide range of Dermal fillers including:
Juvederm Ultra Plus
Volbella
Voluma
Revanesse Versa
Restylane Lyft
Restylane Refyne
Restylane Defyne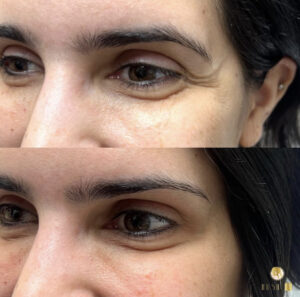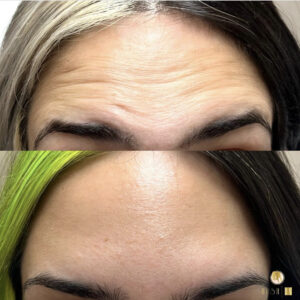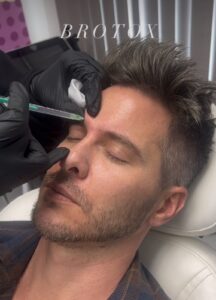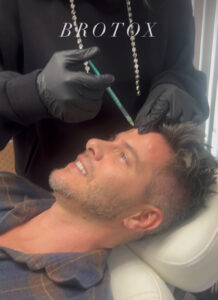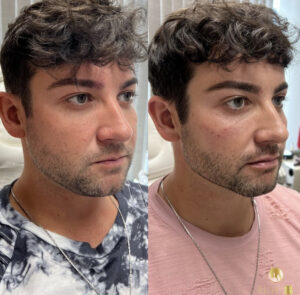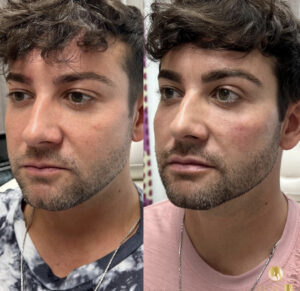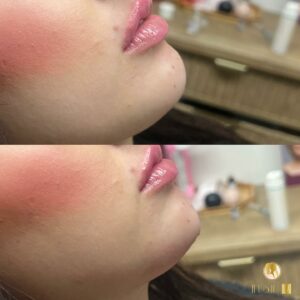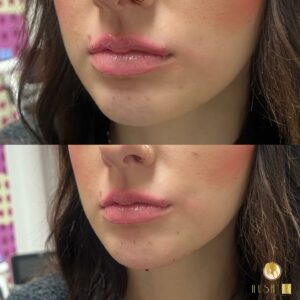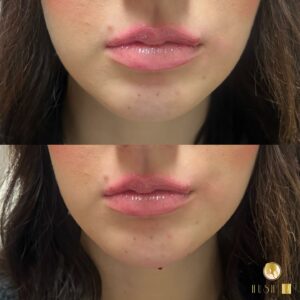 What issues can dermal fillers address?
Dermal Fillers for lips and under eyes
There is a wide range of dermal filler options on the market. Each is formulated to deliver a specific set of results. Many are customized for certain areas of your face, while others can be used in multiple areas. 
Some of the contouring areas where fillers can restore or enhance volume include:
Mid-face, or your cheeks
Nasolabial folds, or the lines running from the sides of your nose to the corners of your mouth
Marionette lines, or the lines running from the corners of your mouth to your chin
Under your eyes
In or around your chin
There are even formulations that can boost the volume of your lips, creating a rounder or more clearly defined pout. 
Dermal fillers have been in use for many years, with an excellent safety track record. The products chosen by Hush L.A. Medspa represent some of the best fillers available and have undergone years of clinical trials. 
Having fillers administered is a serious procedure and one that should only be performed by trained professionals under proper medical supervision. Hush L.A. Medspa has recruited a team of outstanding aesthetics practitioners who undergo ongoing training. 
Dermal fillers also require a trained artistic eye to know exactly how much product to use and where to place the injections to achieve optimal results. This is not a service that should be performed without advanced training and extensive experience. 
If you'd like to learn more about the fillers available at Hush L.A. Medspa, call or use the online booking tool to set up a visit today.