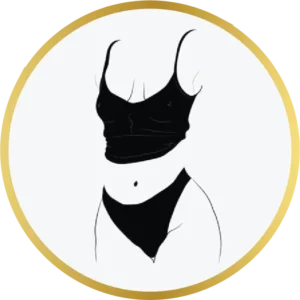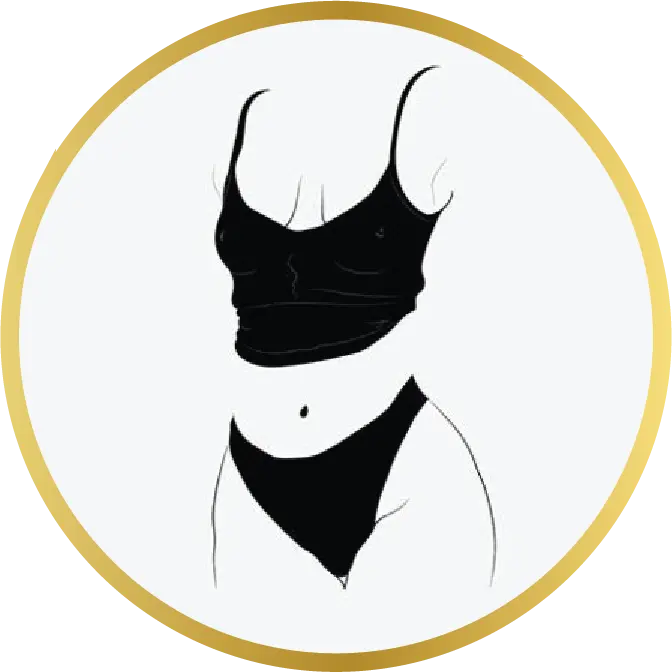 Laser Hair Removal
What is Laser Hair Removal?
Request A Complimentary Consultation
Laser Hair Removal treatment reduces unwanted hair from anywhere on the body. It is one of the most popular treatments in the nation. At Hush LA Medspa, we use the Gentle Max Pro Laser device for laser hair removal.
The laser delivers controlled beams of concentrated light into your skin, which is absorbed by your hair follicle, and then converted into heat. The heat then damages the follicle and stops the production of new hair. The hair will shed or fall out in a few days after your treatment. The new hair that grows will be less and thin.
Laser hair removal does not require much-advanced preparation. We will go over all the necessary steps prior to your appointment day. During the treatment, you will feel a sensation similar to a rubber band snapping to your skin. Mild redness and irritation are expected after each treatment, but it will subside quickly. Please make sure to avoid sun exposure prior to your appointment
Laser Hair Removal In Process
The process behind laser hair removal is simple. The treatment laser delivers carefully controlled beams of concentrated light into your skin. Your hair follicles absorb that light, which is then converted into heat. 
The heat damages the hair follicle, inhibiting the production of new hair. The hair cells already present within each treated follicle will shed or fall out in the days and weeks after your treatment, and new growth will be considerably less. 
The technology behind the Gentle Max Pro laser ensures the surface of your skin remains at a comfortable temperature. The laser can also be adjusted if you experience discomfort during your sessions.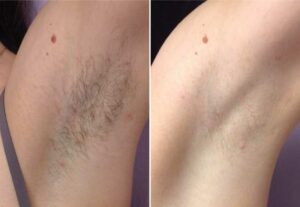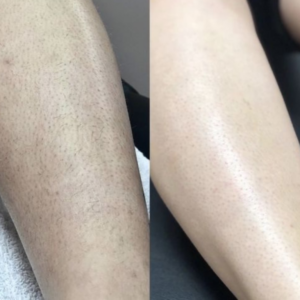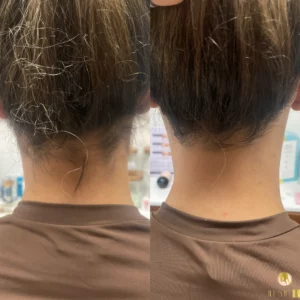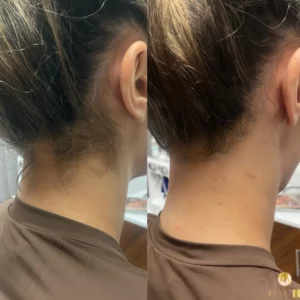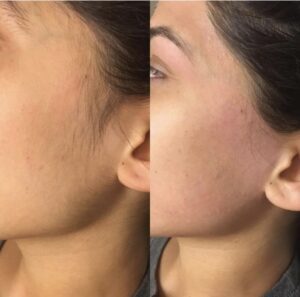 What is it like to get laser hair removal?
Laser hair removal treatment requires no advance preparation, no anesthesia, and no recovery time. During your treatment, you may feel a sensation similar to the snap of a rubber band as the laser heats each hair follicle. Many men and women, however, report very little sensation during treatments. 
After your appointment, you may experience some mild redness or swelling in the treatment area, which will quickly subside. You should avoid sun exposure and immersion in hot water as your body adjusts. 
Is Laser Hair Removal A Cost-Effective Choice?
Laser hair removal may seem more expensive than other hair removal options at first glance. When you take a long-term view, however, the value of laser hair removal becomes more clear.
To begin, all those razors, shaving creams, wax strips, depilatory products, and trips to the salon aren't free. Those costs really add up over time. There's also the issue of dealing with razor rash and ingrown hairs. 
Your time is also valuable, and traditional hair removal efforts take considerable time. It can also be inconvenient to remove unwanted hair every day or so, or in advance of a big event. Laser hair removal delivers lasting results in just a few short appointments. 
If you're ready to give laser hair removal a try, call or book an appointment online today. 
Laser Hair Removal Treatment