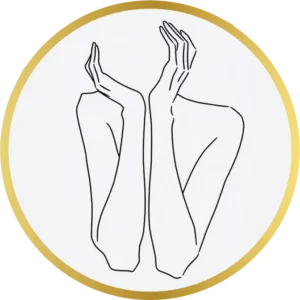 PDO Thread Lift
The PDO thread lift procedure is an excellent alternative to invasive plastic surgery. It helps improve skin laxity and loose skin. This procedure allows you to attain your greatest aesthetic potential.
A PDO thread lift is a procedure that results in a subtle lifting effect in your facial contours. If you are not ready for plastic surgery or other invasive surgeries, this is the perfect alternative for you.
A PDO thread lift procedure addresses sagging skin in most areas. It is commonly used in the mid-face area to lift sagging jowls, cheeks and improve your jawline structure. It stimulates your body to produce new collagen, in return tightening your skin and creating a more youthful look.
PDO threads are also used to correct nose asymmetry and correct the
PDO threads are inserted into the skin by using a thin cannula. Depending on the thread, they are then sutured into place with barbs, thereby lifting and tightening the desired area of the face or skin. We also use smooth threads to promote collagen regeneration and improve with volume loss. 
PDO threads are made of a material called Polydioxanone, which is a biocompatible material. Your body absorbs the material over time and the thread does not need to be removed. The results may last for several years with proper maintenance.
Many people choose a thread lift over plastic surgery because there is a much easier recovery process. Thread lifts are performed using only local anesthetics, so there is no need for a hospital stay and none of the risks associated with general anesthesia.
You may have a degree of tenderness, swelling, and redness in the hours after your thread lift, so scheduling the appointment on a day when you can rest and relax afterward is a good idea. There's no lengthy recovery needed, however, and no need to restrict your activities.
It's important to avoid placing undue pressure on your skin for a week or so after your thread lift. Cleanse and moisturize gently, and try to sleep on your back to avoid placing excess weight on your face as your body adjusts to the threads.
While a thread lift can help lift and tighten your skin, it won't change the overall appearance or texture of your skin. Adding treatments like microneedling with Vampire Facial, chemical peels, or HydraFacial® can give your skin a youthful, healthy glow and improved texture.
If you'd like to learn more about thread lifts or any of the other aesthetic treatments available at Hush L.A. Medspa, call or schedule an appointment online today.