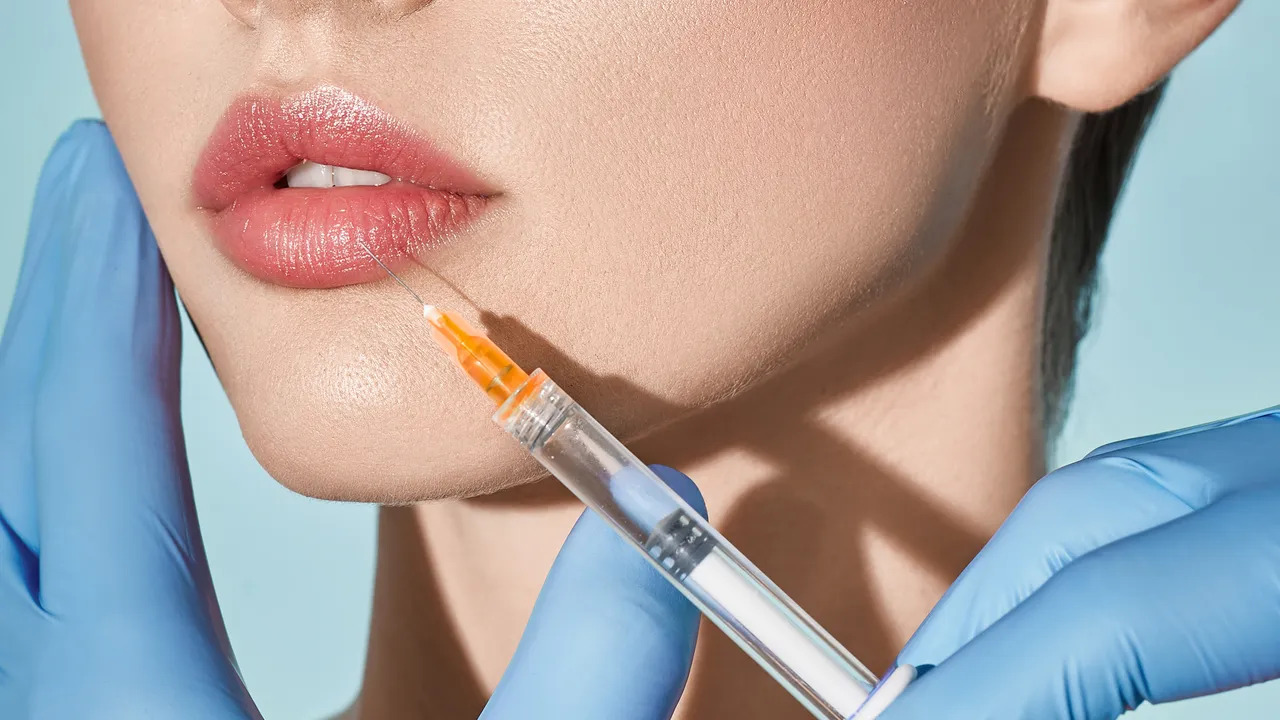 Non-surgical lip augmentation with dermal fillers
While some people have naturally full, well-contoured lips from birth, others do not, and in many cases, lip volume decreases with age. The good news is that with the available variety of safe and effective lip augmentation techniques and with the help of a skilled cosmetic surgeon, achieving the appearance you desire is not impossible to achieve.
Lip augmentation, also known as lip fillers, lip enhancement, or lip injections, can alter the size and shape of your lips either temporarily or permanently.
Because your body produces less collagen protein as you get older, your lips grow thinner and less defined.
With lip augmentation, you may give your lips more fullness and definition for a more enticing, youthful appearance and defined smile. Additionally, it might assist in raising the corners of the mouth.
The treatment can be tailored to your needs providing a natural or fuller look.
Lip augmentation with dermal fillers is one of the most popular applications of soft tissue fillers.
Lip fillers, also known as lip augmentation, enhance your lips to give more volume, shape, and definition. This can reduce the appearance of fine lines, and give you fuller lips and a younger appearance.
The lip filler that most medical spas use is a dermal filler made from hyaluronic acid (HA), a natural product found in your body.
Hyaluronic acid gives our skin the elasticity and plumpness that gives our skin a youthful appearance. The fillers used are produced as a gel and do not contain animal or human products which means they are very safe to use and break down naturally over time.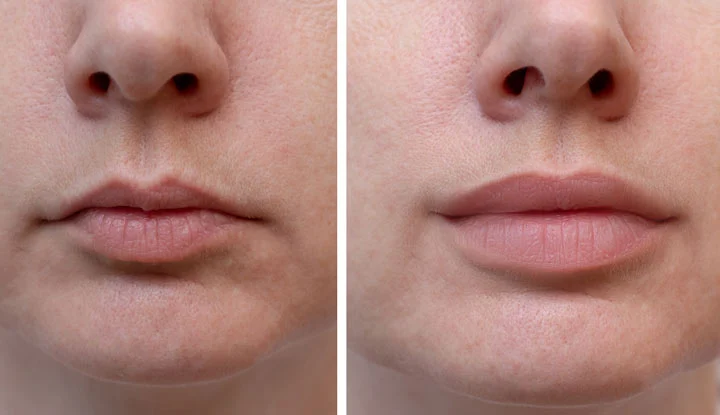 Dermal lip filler for lip augmentation
Hyaluronic acid fillers, such as Juvéderm, Volbella, and Restylane products, are popular non-surgical options, offering temporary lip enhancement at an affordable cost.
The term 'lip filler' is a popular buzzword, with many young people showing an increased interest in the procedure. Many women use lip fillers because they are a quick and easy way to make their lips fuller. Lip fillers may give lips a full, supple look and are both safe and highly effective.
Lip fillers are a simple, easy treatment that many women use to plump their lips. Lip fillers are safe, extremely effective and can provide a full, supple appearance. Dermal fillers are carefully and expertly injected into several points of the lips, then gently massaged in to provide smooth plumpness or a dramatic boost. The filler can also be injected around the lips to smooth away wrinkles.
While certain lip augmentation treatments may require anesthesia, customers receiving lip filler may just numb the region with a local anesthetic lotion. The effects of lip filler injections might endure for 12 to 18 months.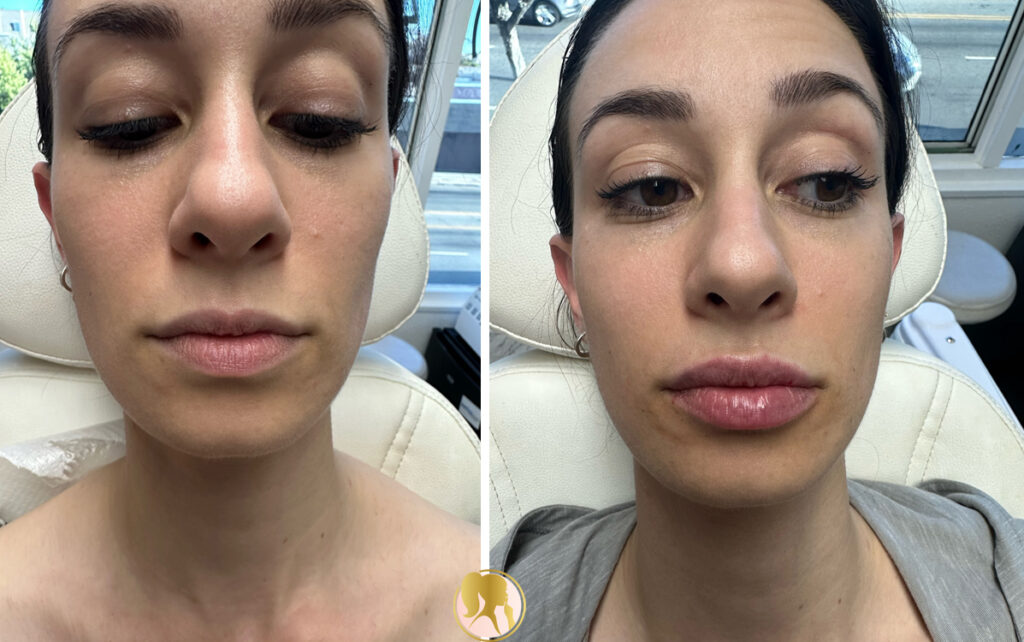 Benefits of dermal lip fillers
The lip augmentation procedure takes only 15 to 30 minutes
It improves the shape of your lips
The lip augmentation gives your lips a more youthful look
Lip augmentation increases or reduces the size of your lips to be more proportionate with your face
It enhances your smile
Little to no downtime is needed
Improves your self-image and self-confidence
Improvements are usually noticeable immediately after treatment
Results are final within 2 weeks.
The most common side effects include temporary swelling, bruising, or redness at the injection site.
In a few days, any swelling or bruising should go away.
You should be advised about what to do to help reduce the risk of side effects.
This includes avoiding alcohol, caffeine, and the sun as well as not applying makeup immediately after the treatment.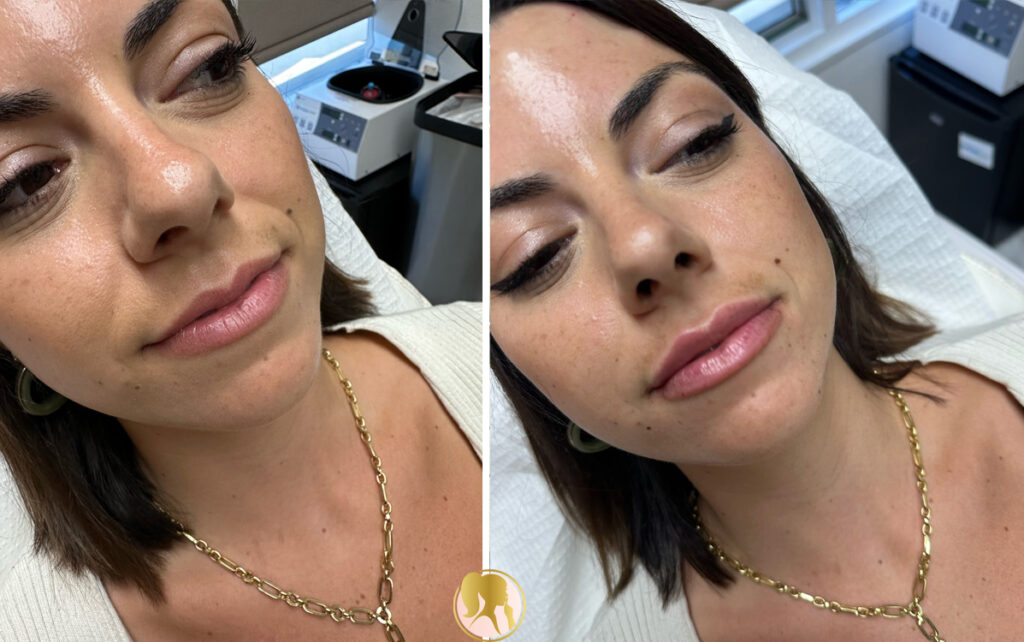 Lip augmentation candidates
For augmentation with injectables, there are very few requirements. Patients must only have realistic expectations and be in generally good health.
Contraindications
Pregnant or breastfeeding women
Certain autoimmune diseases (to be discussed with the doctor during the consultation)
Interferon therapy, anticoagulants or high-dose aspirin
Progressive skin infection or disease
Aesthetic history: non-degradable products injected previously in the area to be treated.