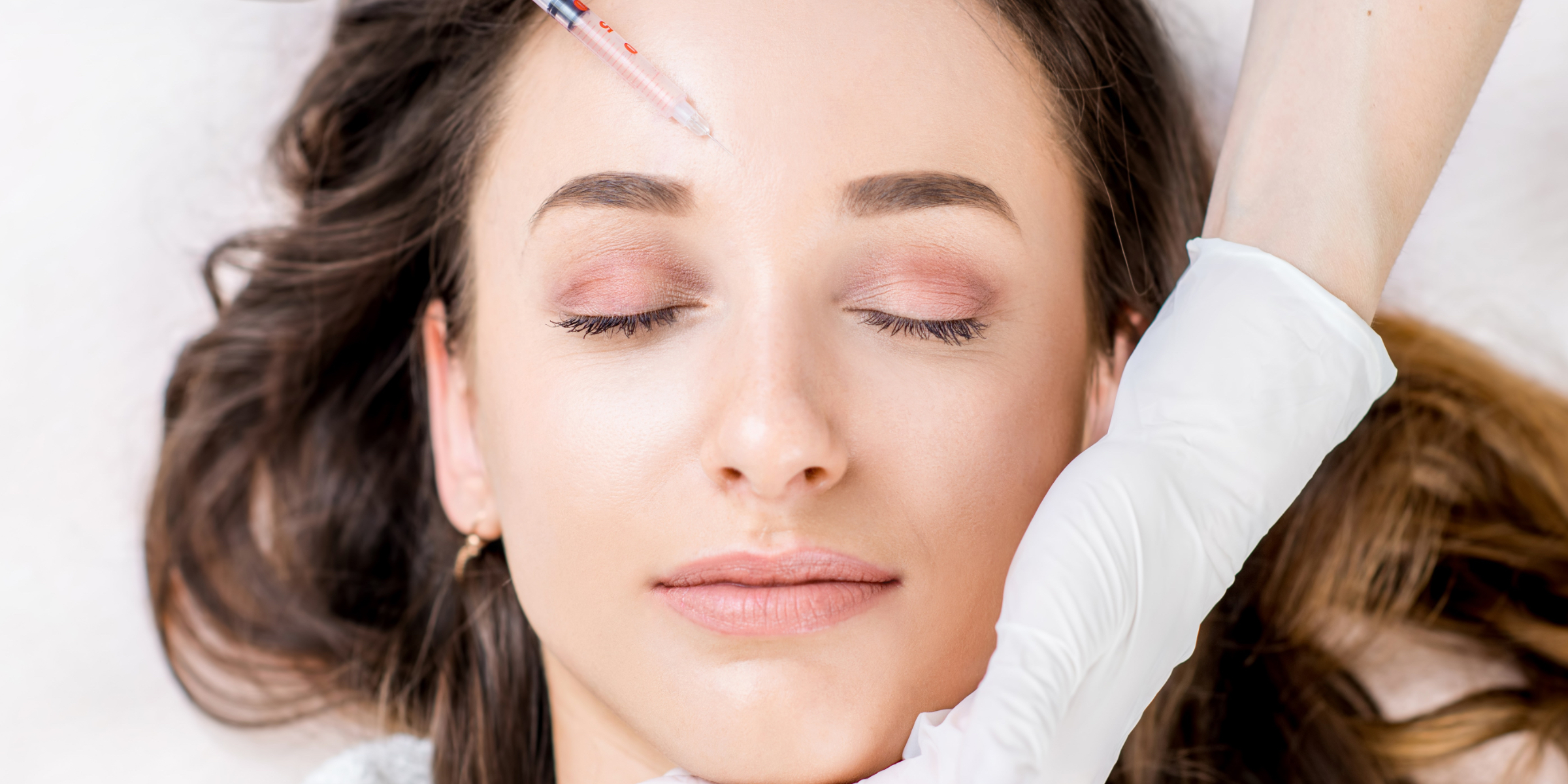 Long lasting results for frown lines
Today frown lines are a big problem for most people. They can make you look angry, tired, and stressed out, even when you're not. They can also make you look older than you are. If you have frown lines, you may have trouble smiling, and you may not want to be seen in public. You may feel like you have to hide your face from the world. But there are ways to get rid of frown lines, and you don't have to live with them forever. With Daxxify, you can improve your appearance and feel better about yourself.
Daxxify is the newest FDA-approved neuromodulator for the treatment of frown lines and wrinkles.  Daxxify is a neurotoxic injectable manufactured from botulinum toxin, just like other well-known neurotoxins like Botox or Dysport. Neuromodulators reduce face movements and improve skin texture by inhibiting nerve impulses to the facial muscles. The peptide that is added to a carrier to extend the active molecule's effectiveness is what distinguishes Daxxify from similar products. The outcomes used to last 4 months, but Daxxify results often last 6 to 9 months. That means fewer trips to the office for treatment!
Daxxify is a great way to get rid of wrinkles and frown lines that may make someone appear tired, irritated, and older than they actually are. Daxxify can give you a more rested, young appearance by momentarily suppressing face movement.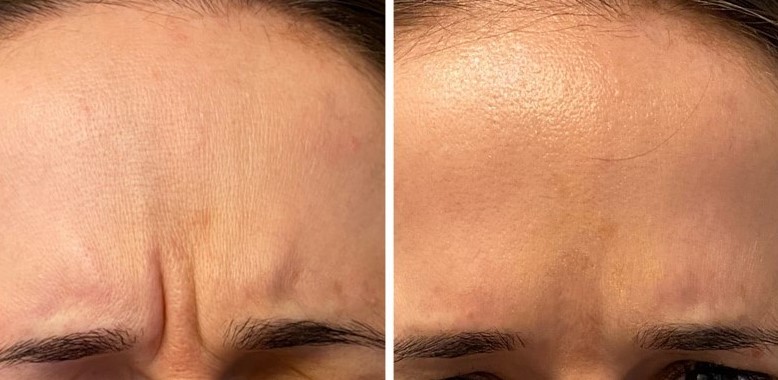 Daxxify helps temporarily smooth moderate to severe frown lines. Frown lines – also known as glabellar lines, 11 lines, or worry lines – are the vertical lines that appear on the forehead between the eyebrows. They are considered a type of dynamic wrinkle, or the facial lines that develop as a result of repetitive muscle movements. While frown lines are normally not particularly obvious in younger people, they can deepen and become more noticeable as we age since the muscles in our face and forehead are constantly contracted. After Daxxify treatment, many patients notice a lift in their brows and more facial symmetry.
Daxxify treatment for frown lines
Daxxify appointment is relatively simple and treatment takes only a few minutes.  During the Daxxify procedure, the physician uses a fine needle to inject a small amount into the targeted muscle on your face. Depending on the areas being treated, multiple injections may be needed.  Most people describe the injection sensation as a mild discomfort, and no anesthesia is required.
Daxxify reduces the visibility of moderate to severe frown lines by momentarily relaxing the underlying muscles that contribute to wrinkles. This relaxation maintains a young appearance by preventing the development of new wrinkles in addition to smoothing out existing ones. One of the most remarkable features of Daxxify is its extended duration.
After the procedure, patients may experience some redness, swelling, or bruising at the injection site lasting for a few hours after treatment. You can return to your normal activities immediately following your procedure.  Look for the effects of Daxxify treatment to begin to appear within a few days to a week after your treatment.  At that time you will begin to notice a reduction in the appearance of wrinkles and a more relaxed and refreshed overall appearance.
Studies have shown that Daxxify may last twice as long as other frown line treatments, providing patients with longer-lasting results and reducing the need for frequent touch-ups. The results of Daxxify are clinically proven to last on average 6 months and, impressively, up to 9 months for some individuals.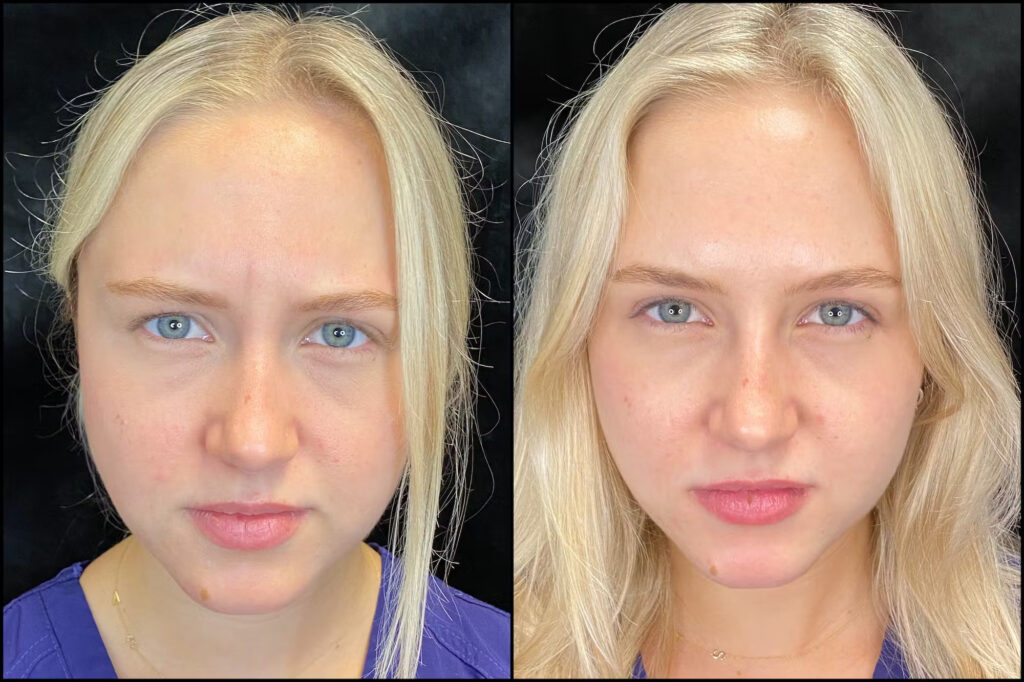 Daxxify injections are safe and effective
Daxxify is the only prescription frown-line treatment manufactured in the U.S. Its effectiveness and safety were studied in 2,800 people, the largest clinical study for a frown-line treatment ever conducted. 98% of these people showed significant improvement in their frown lines, and none experienced serious side effects from the treatment. Everyone reacts differently to injections, but your side effects may include minor, short-term swelling, redness, tenderness at the injection site, or headaches.
Daxxify has a number of benefits that make it an appealing treatment option for many people:
It is a minimally invasive procedure that does not require any surgery.
It is a quick and easy procedure that can be done in your doctor's office with minimal downtime.
Daxxify is a safe and effective treatment that has been approved by

FDA

.
Daxxify can provide long-lasting results. In a clinical study, the majority of participants saw a significant improvement in their frown lines 6 months after the treatment.
Daxxify is a versatile treatment that can be used to treat a number of other facial wrinkles.
Daxxify is a safe and effective alternative to Botox and other injectable treatments.