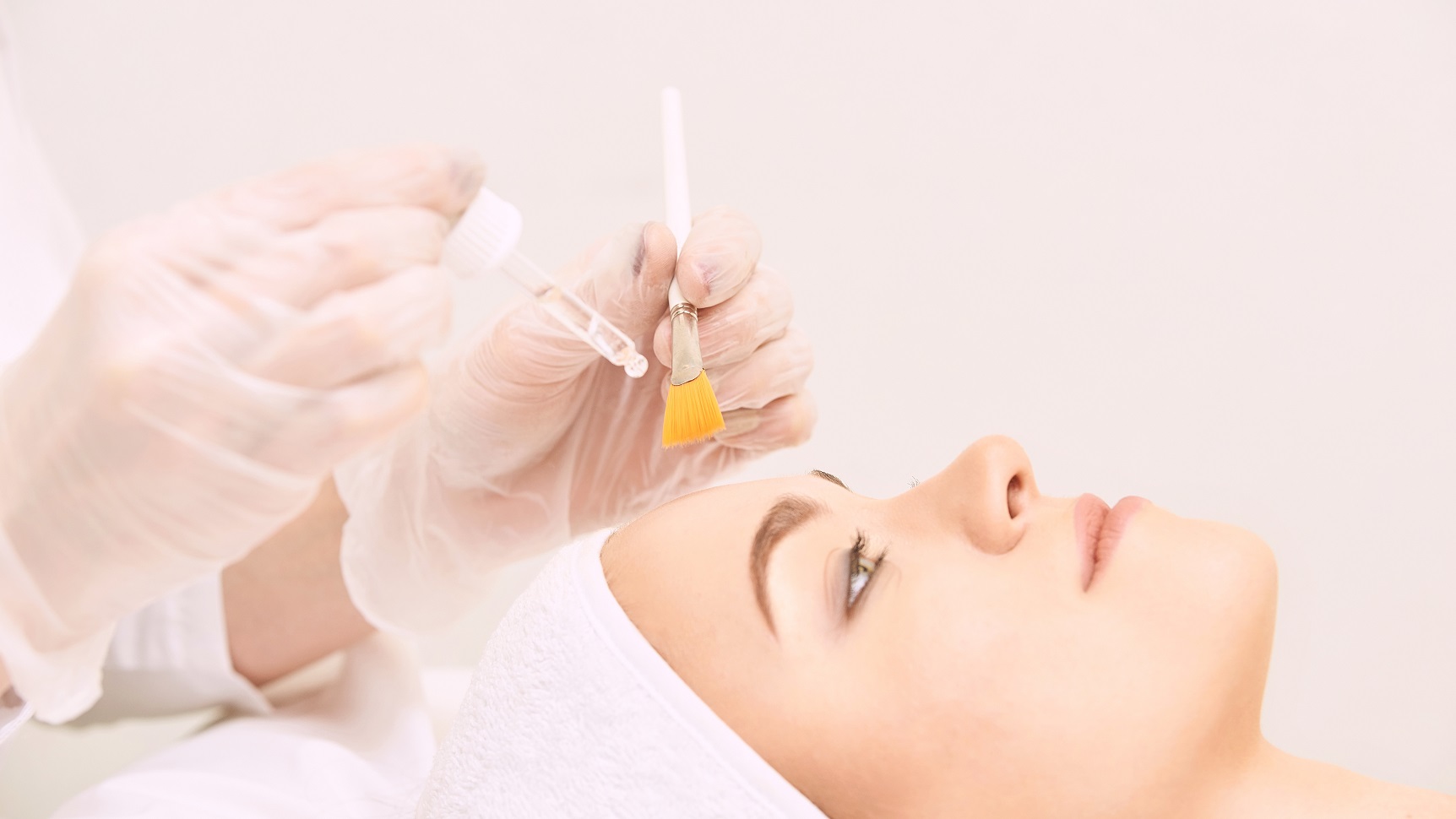 Benefits of chemical peels in spring
Peeling is a comfortable and less traumatic solution to a large list of aesthetic problems and just a good technique that helps maintain a fresh and youthful appearance of the skin. Not surprisingly, many don't give it up in the spring and summer seasons.
You will see the benefits of chemical peels during the warm season if you follow certain safety rules and carefully approach the choice of composition.
When the seasons change and the difference between the warm and cold seasons is very pronounced: the nature of skin care also changes.
Many cosmetic procedures can not only improve and rejuvenate the skin but also help any woman get rid of the dull winter blues and joyfully welcome spring.
The beginning of spring is the best time to think about possible medical procedures that will help get rid of the consequences of a difficult winter time and help you meet spring renewed and rejuvenated.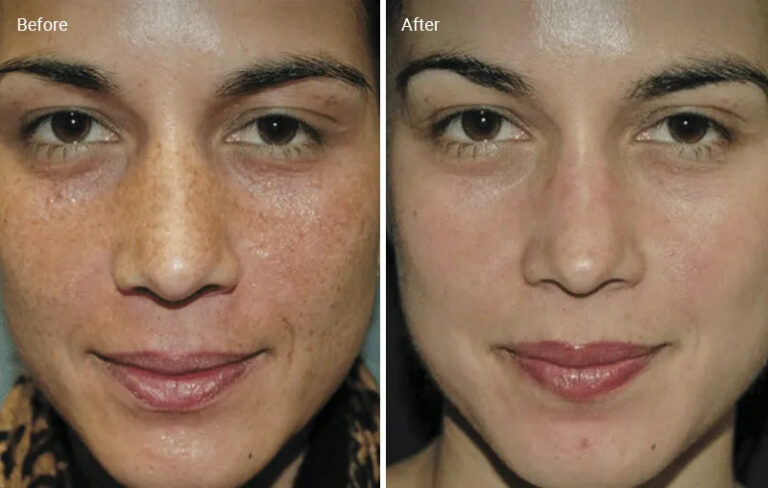 One of the procedures that have won fans among both patients and specialists is the chemical peel procedure. It is a long-established and completely safe medical procedure that provides many benefits.
Usually, chemical peels are recommended to be applied during cold weather. But the beginning of spring is also a good time for chemical peeling, which makes the skin more youthful and beautiful. March marks the transitional period between the seasons. Several types of chemical peels are available to improve the skin's appearance in March.
All peeling procedures are designed to help remove dead skin cells from the surface of the skin, which can make the skin look very tired, and dull, and make people look older than they really are.
Different types of chemical peels vary in duration, intensity, and recovery time.
Superficial peeling – the most superficial layer of the skin is removed with this peeling. This helps exfoliate the skin and keep it hydrated.
For more severe skin imperfections, the patient may opt for a median peel procedure. With this type of peeling, the active substance penetrates already to the middle layer of the skin. It can be used to treat many types of skin imperfections such as age spots, wrinkles, etc.
Deep peeling is already a more traumatic procedure that can be done only once in a lifetime.
The procedure is followed by a recovery period, the complexity and duration of which depends on the type of chemical peeling. With superficial peeling, you can expect a quick result, within a few days, and sometimes even hours after the procedure is completed.
The benefits of chemical peels are higher in spring
In winter, metabolic processes in the skin slightly slow down, due to which dead cells accumulate on the surface, its quality is also affected by avitaminosis, stress, and dry air due to central heating.
The main indications for peeling in the spring:
hyperkeratosis
inflammation, acne
acne, blackheads
dull and uneven complexion, "tired" skin
fine wrinkles, loss of elasticity
Whatever gentle composition the cosmetologist picks up, it is important to follow certain safety rules anyway. It is not recommended to visit hot countries or stay in direct sunlight for a long time during the first 2 weeks after the procedure. Every time before going outside, it is important to use a cream with a high protection factor (SPF of 35-40 and above). In-home care should include special regenerating and soothing creams.
Chemical peeling can be done not only on the face but on the neck and hands. Different types of peeling can be applied to different parts of the body.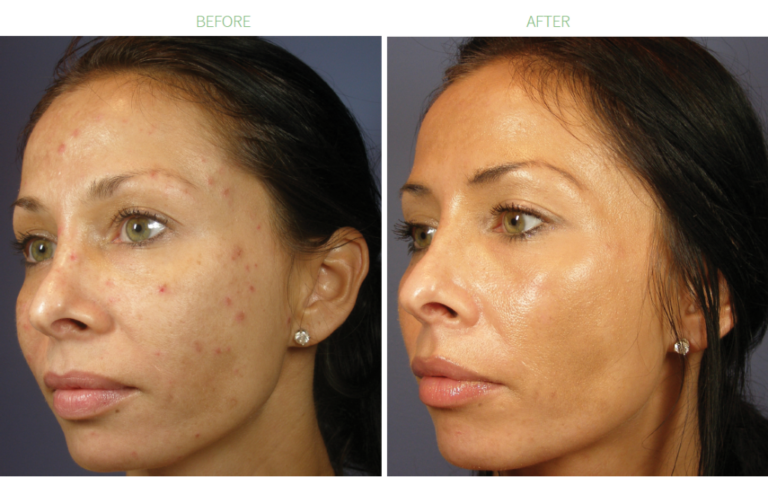 Age is not an obstacle to getting the benefits of chemical peels
At first glance, it may seem that chemical peeling is an exclusively rejuvenating procedure, but it is not. Young clients should also take a closer look at peels. Superficial peels will help girls with combination and oily skin, pimples, and dull complexion. After all, they not only improve the quality of the skin but also are protection against photo- and chronoaging, hyperkeratosis, hyperpigmentation, acne, and post-acne, seborrhea.
More mature clients should pay attention to superficial-median peels, which will help to cope with the signs of aging. It is best to use glycolic acid in this case – because of its powerful potential in the fight against reduced tone, reduced elasticity, skin aging, and signs of photoaging.
What will spring peeling give you?
Spring peeling improves complexion due to the fact that acid increases blood circulation. At the same time, due to light peeling, the skin relief is leveled, fine wrinkles disappear, and the depth of the pores decreases. The effectiveness of peeling depends on the number of procedures. A positive result can be observed after the first procedure, but a course of 4-6 procedures once a week is required to consolidate it.
Any peeling – both winter and summer – should be done in a beauty salon, under the supervision of a specialist, as human skin has an individual reaction. In case of an undesirable reaction, the specialist immediately neutralizes it, preventing peeling and burns.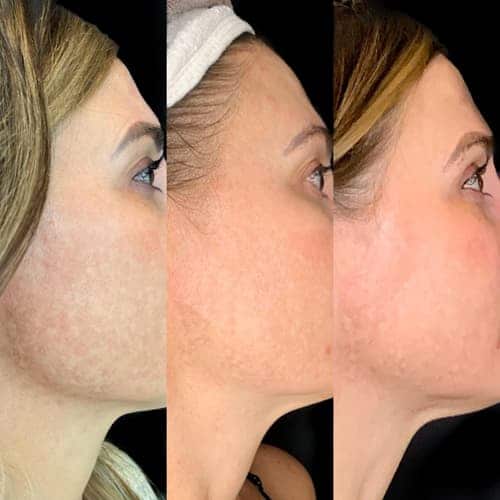 As a rule, spring peelings pass without complications. After the procedure, there may be only slight redness due to improved blood circulation. Immediately after peeling, it is not recommended to visit a solarium, sunbathe, or go on vacation to hot countries. It is advisable to use sunscreen before going out.