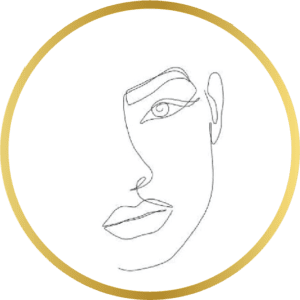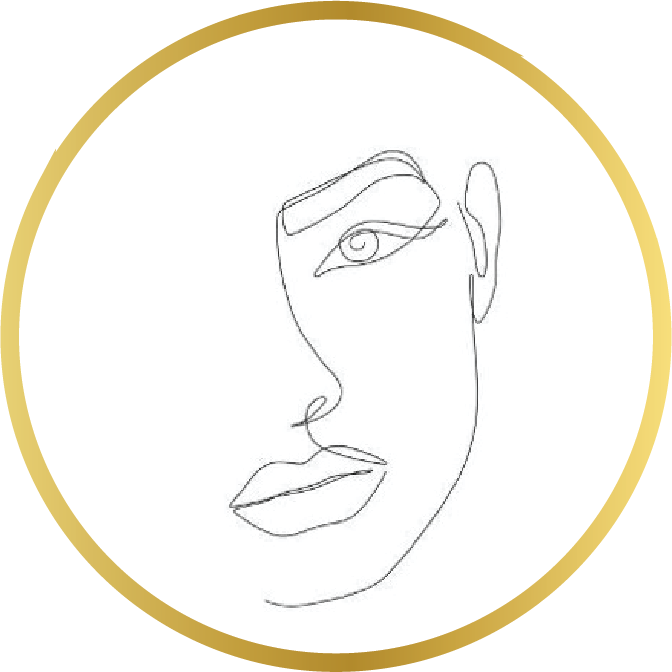 morpheus 8
Morpheus 8 by Inmode uses intense radiofrequency technology along with microneedling to enhance the skin texture, while tightening and smoothing the skin to keep it younger looking.  Our skin experts at Hush LA offer complimentary consultations to work with you to deliver your desired results. 
With as few as three non-invasive and affordable treatments spaced three to four weeks apart, you can improve your appearance  – and step out with confidence.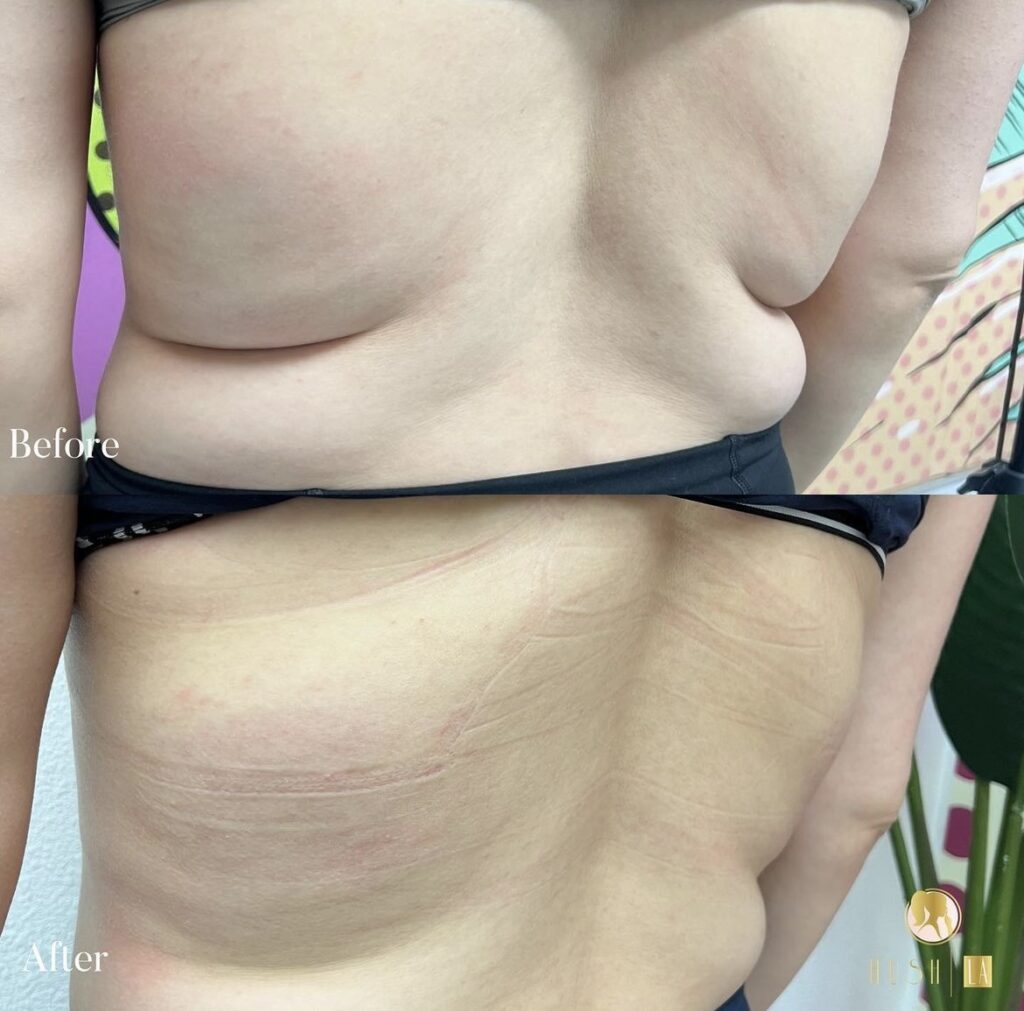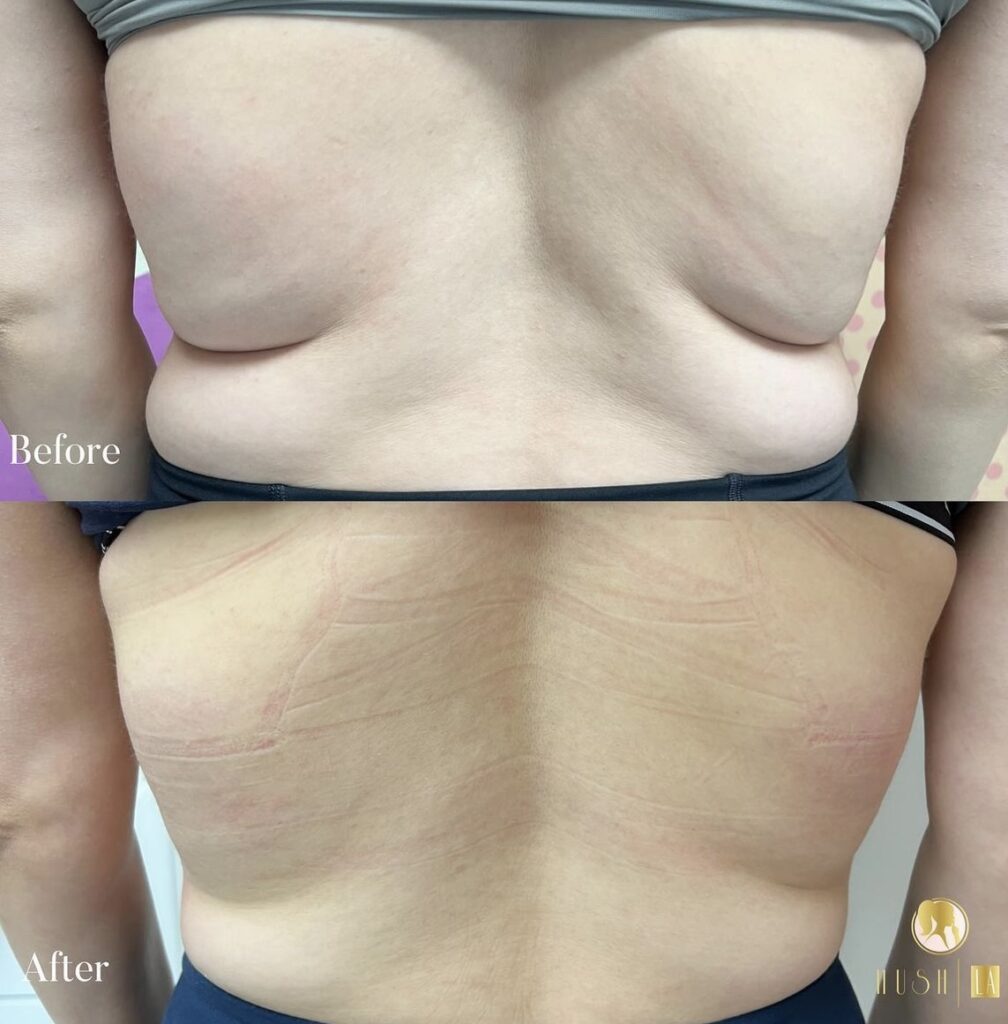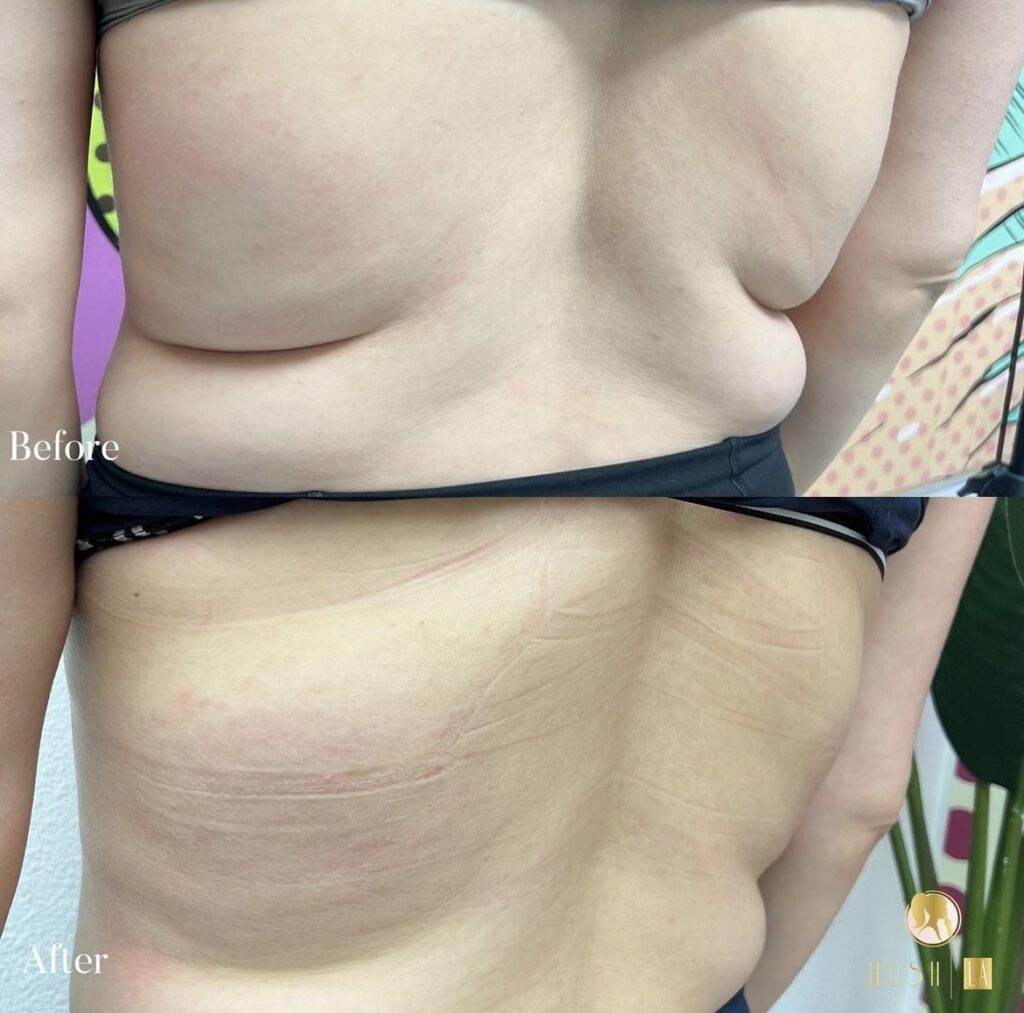 Morpheus 8 is a great treatment for acne scars and pigmentation. Morpheus8 uses energy which is a scientifically proven method to reduce wrinkles and rebuild collagen and fat. It is minimally invasive, using a matrix of micro pins to renew deeper layers of the skin with almost no patient downtime. Each treatment is customized to what area you would like to treat. Over the course of each treatment, you will notice more collagen production and tightening of the skin, with a beautiful, healthy glow.
Morpheus 8 can be used on most areas of the body and will help improve
– signs of aging
– acne scars
– stretch marks
– hyperpigmentation
– rosacea
– skin laxity or looseness
– overall skin texture and tone.
Morpheus 8 is ideal for improving facial features as well as areas of the body including abdomen skin laxity, thighs, buttocks, and arms. The treatment is ideal for someone that does not want to undergo invasive surgery.
Morpheus 8 helps treat cystic acne and acne scars and is the only microneedling treatment that can be used on active acne. Atrophic acne scars, better known as "Ice pick scars" can be difficult to treat due to the uneven production of collagen. By combing microneedling and radiofrequency RF, the collagen that was poorly formed is broken down and replaced by new collagen, thus, leaving you with beautiful new skin.
Morpheus 8 has customizable tips that can be used to treat each specific area. Morpheus 8 is a great treatment for treating under-eye bags, eyelid skin laxity, and malar swelling.
With as few as three non-invasive and affordable treatments spaced 30 days apart, you can improve your appearance for six months after your last treatment – and step out with confidence.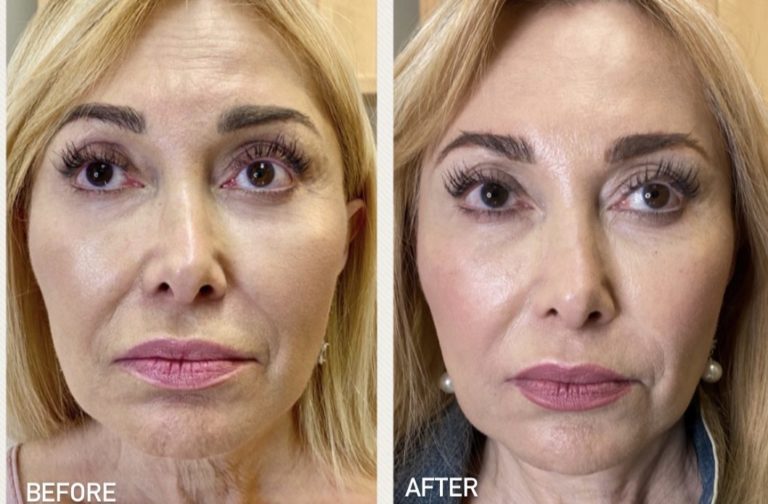 Morpheus8 with Vampire Facial
Morpheus 8 is an advanced microneedling treatment that penetrates deep into the skin and fat to rejuvenate aging facial features. You will get tighter and rejuvenated skin.
Morpheus 8 benefits include:
Increased collagen production
Quicker results
Minimizes scars from acne
Reduce wrinkles
Lifted and tighten loose skin
Fade stretch marks
Shorter treatment time
No downtime
Am I a Morpheus 8 candidate?
If you have the following concerns then consider having Morpheus 8 treatment:
Decreased skin tone of the face and body
Change in the oval of the face, tissue ptosis, the appearance of jowls
Mimic wrinkles and overhanging of the upper eyelid
Irregular skin texture, large pores
Uneven skin color, vascular lesions
Scars, post-acne
Stretch marks on the body
Flabbiness of the skin after pregnancy
"Heaviness" of the face due to an increase in subcutaneous fat
Where on my body can Morpheus 8 be used?
How quickly will I see results?
When can I put make-up on after Morpeus8?
Morpheus8 can be used to treat all body parts. Most commonly, it is used to treat:
Face: including, Forehead, cheeks, and mouth

Neck

Eyelids

Decolletage

Abdomen

Thighs 

Buttocks
Visible results can be seen within a few days, but typically after three weeks the most noticeable results appear. Improvements continue up to three months after treatment.
With minimal downtime, makeup can be applied 1 to 2 days after the treatment. 
Patients should expect to see micro lesions a few days after treatment and slight redness for up to 1 week depending on treatment parameters.