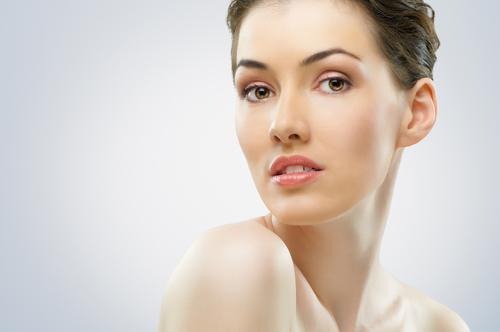 Looking in the mirror when you wake up can sometimes feel like a trial, especially when your skin doesn't look as bright or radiant as it once did. It can just add insult to injury, too, when you look at your favorite celebrity on TV or on the cover of a magazine and see their beautiful, luminous skin. But did you know that celebrities swear by a skin treatment you can easily obtain yourself?
At Hush LA Medspa, we offer full-service medical aesthetic practices for our clients in sunny Hollywood, California, which means we know a thing or two about celebrities. And the truth is, almost all the fresh and famous faces you're used to seeing in the limelight are thanks to a service called microneedling. Celebrities love it, and you will, too!
The lowdown on microneedling
Microneedling is a fast and effective process that offers minimally invasive treatment for the face. Not only does microneedling make the skin more luminous and youthful-looking, but it can also treat a number of skin problems and conditions. These can range from mild to moderate and include:
Wrinkles
Fine lines
Rosacea
Loose skin
Pigmentation problems
Acne
Scarring
Stretch marks
Texture issues
Microneedling doesn't take long — usually about 10 to 20 minutes — and it involves placing a numbing cream on the face before the procedure so that you won't experience any pain. Afterward, our estheticians move a rolling tool over your face that will create tiny pinpricks in the skin. Sometimes, another cream or medication is applied, and then you're done. It's really that simple.
Why celebrities love microneedling
Microneedling has become an extremely popular procedure over the last 10 years or so, according to a 2016 study. In many instances, it's a favorite among actors, models, and other people in the spotlight. But there are a few specific reasons celebrities love microneedling so much, even if it's simply being used as a touchup option.
First, microneedling is fast. Individuals can have this procedure at lunchtime and head back to their regularly scheduled day. In addition, the service is proven to be safe and effective, and the device used to create the microneedling effect has even been tweaked and modified over the years to perfection.
What's more, microneedling jumpstarts the body's own natural ability to revitalize and tighten skin. When the pinpricks from the needles enter the deeper layers of the skin, this stimulates collagen production, which naturally tightens and rejuvenates.
As you have already learned, microneedling can also take care of pesky or long-term skin issues like rosacea, hyperpigmentation, and acne while giving you an overall fresh, glowing look.
Why do celebrities love microneedling? In so many words, this procedure does it all. In fact, most famous faces attend regular microneedling appointments in order to strengthen and extend the benefits of this procedure. If you want to experience the same results, it might be time you did the same.
Want to learn more about microneedling?
Make an appointment for microneedling at our full-service medspa today. Just call 323-486-7339 or make an appointment online.