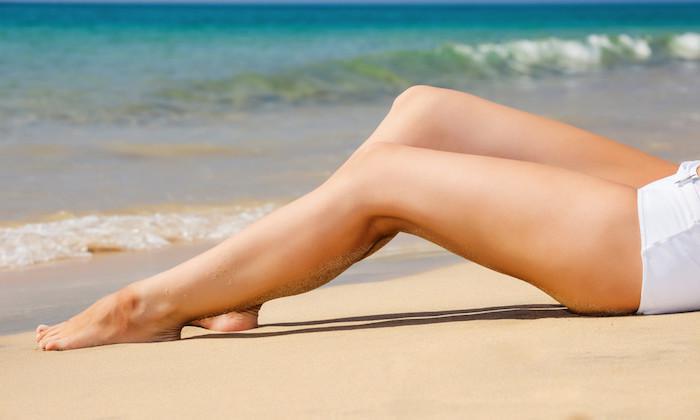 Dealing with unwanted body hair can get time-consuming. Between shaving, waxing, plucking, the maintenance really adds up. If you're ready to get rid of your unwanted body hair once and for all, laser hair removal treatments might be your answer.
After just a few treatments, your unwanted hair will be permanently gone – no need for further hair removal hassle ever again! At Hush L.A. Medspa, our relaxing, contemporary spa environment provides the perfect space for you to take some time for yourself and improve your confidence by dealing with unsightly or unwanted body hair for good.
What exactly is laser hair removal?
Laser treatment can remove hair from any location on your body where you don't want it. We often perform laser hair removal on patients' legs, armpits, upper lip, chin, and bikini lines. If you have concerns about another area of your body, discuss it with us to see if laser hair removal can solve that problem as well.
When you come in for laser hair removal treatment, our care team uses the Gentle Max Pro®, a dual-platform laser, to permanently stun targeted hair follicles. We direct the carefully controlled beam of laser light to areas where you have unwanted body hair. When the laser comes in contact with hair follicles, it gently burns the follicles, permanently damaging their ability to produce hair. Without re-growth, you won't need to worry about any more hair removal techniques or appointments!
What is the process like?
Our goal during treatment is to provide a gentle and painless experience for you. For many patients, laser hair removal treatment doesn't produce any sensation at all. Some patients have a feeling like a rubber band being snapped against their skin. We can adjust the laser if you experience discomfort.
Right after your treatment, you might experience some mild redness or swelling, and it's a good idea to let your skin settle by avoiding sun exposure and immersion in hot water for the rest of the day. You'll notice hair from the treated area falling out, a process that may continue for a few weeks.
How long do the results last?
At Hush L.A. Medspa, our technology is carefully selected to give you the best results while minimizing any possible risks. You won't need any preparation or anesthesia, and treatment doesn't involve any recovery time.
Regrowth is significantly lessened by each laser hair removal treatment you go through. After just one appointment, your hair might re-grow slightly. After a series of treatments, re-growth won't occur at all, and you can enjoy the confidence boost of saying goodbye to your unwanted body hair for good.
To get started, make an appointment by contacting our office in Hollywood, California today.