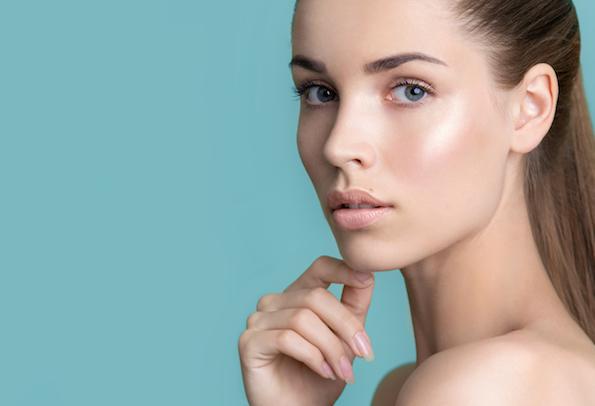 When your goal is to improve the long-term health of your complexion, but you also want skin that's instantly clearer, moister, and more glowing, a Dermalinfusion® hydrating facial satisfies both requirements. A noninvasive, relaxing Dermalinfusion facial is a single, multi-phase treatment that transforms the look and health of your skin by:
Exfoliating dead, dull skin cells
Vacuuming away debris and toxins
Infusing your skin with nutrients and moisture
The aesthetics team at Hush LA Medspa — a full-service medical aesthetics practice in Los Angeles, California — recommends Dermalinfusion both as an effective, one-time alternative to more invasive rejuvenations, or as a series of maintenance treatments that keep your skin looking fresh, plump, and youthful throughout the year. Your aesthetician begins by evaluating your skin type, discussing your issues and goals, and then designing the perfect Dermalinfusion treatment for you.
Out with the old
The Dermalinfusion treatment applicator is deceptively simple looking: Just a single, pen-shaped applicator that's attached to a console with a series of tubes that remove dead skin and debris while delivering nourishing serums. You don't need anesthetics or numbing cream for a Dermalinfusion, and you can go back to your job, school, or social activities directly after your treatment.
Your Hush LA aesthetician first uses the diamond-tipped microdermabrasion attachment to gently buff away the outer layer of your skin. As the device whisks away dead skin cells and surface contaminants, it simultaneously vacuums the debris from the surface. The suction also reaches deep into your pores, where it pulls out clogs of old sebum and skin cells and extracts blackheads and whiteheads.
In with the new
Even as the Dermalinfusion device exfoliates and vacuums your skin squeaky clean, it delivers custom-picked nourishing serums into your cleansed pores, infusing your skin with moisturizers and anti-oxidants. The serums contain professional-grade ingredients such as hyaluronic acid, which instantly plumps up your skin with 70% more volume.
Depending on your needs, your Hush LA Medspa professional may recommend:
Pore-clarifying serum
Vitamin C serum
Skin-brightening serum
Ultra-hydrating serum
Because your pores are newly cleansed and open, the serums penetrate deeply into your skin, delivering benefits to every layer.
30 minutes to glowing, thicker skin
Your Dermalinfusion treatment only takes about half an hour. Just one session improves:
Fine lines and wrinkles
Sallow skin
Dark spots
Sun damage
Dry skin
Oily skin
Rough skin
Clogged pores
The microdermabrasion and vacuum also initiate a repair process deep within your skin. In response to the treatment, your skin remodels itself with new collagen and elastin, so that your skin becomes thicker, firmer, and more resilient over the next few months.
Your whole body can benefit
Your skin is a continuous organ that needs help to counteract exposure to the sun's UVA and UVB rays, pollution, and dry air. Unlike most rejuvenation therapies, you can use Dermalinfusion on many areas of your body to whisk away imperfections:
Neck — fine lines, wrinkles
Décolletage — crepey skin
Hands — age spots, thin skin, roughness
Breasts and abdomen — stretch marks
Elbows — rough patches
Feet — extreme dryness and cracking
Upper arms and legs — keratosis pilaris bumps
Back — acne
Thighs — cellulite
Your aesthetician selects from a variety of settings, depending on what area of your face or body you want treated. Treatments restore elasticity to your skin and provide a lymphatic massage that increases the circulation of blood and nutrients while eliminating toxins.
To find out more about Dermalinfusion or to set up a comprehensive skin treatment, call us at 323-486-7339 or use the online booking form.