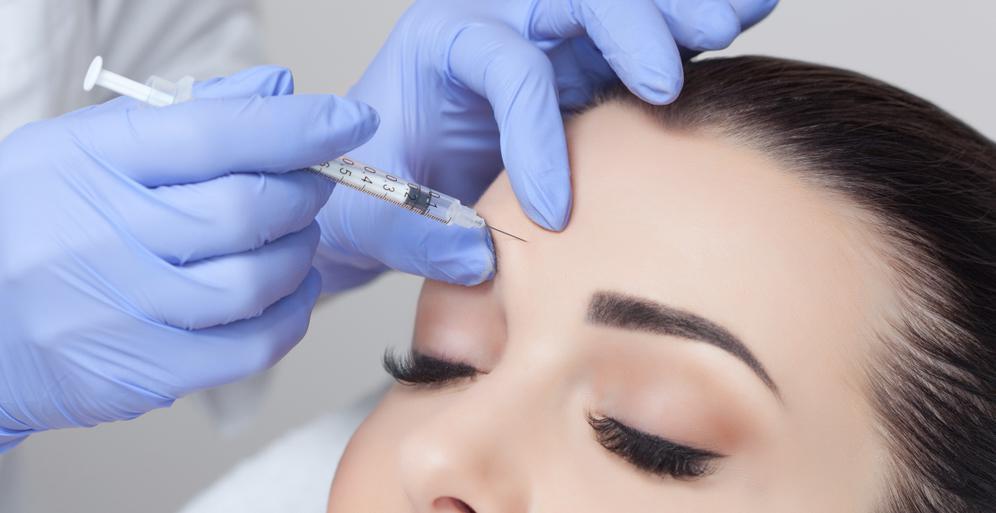 While both dermal fillers and Botox® help reduce signs of aging, they work in different ways. Our experienced team at Hush L.A. Medspa, a full-service medical aesthetics practice in Los Angeles, California, can help you decide which is best for you.
How Botox works beneath the lines
Our specialists inject tiny amounts of Botox, purified botulinum taken from bacteria, into your wrinkles to reduce their severity. Botox works best on dynamic lines caused by smiling, frowning, and other facial movements, rather than static wrinkles.
Since the injected facial muscles no longer perform their entire range of motion, your skin won't wrinkle as much. Instead, you'll achieve a smoother overall appearance.
Botox reduces lines:
On the forehead
Between the brows
Around the eyes
These injections usually last up to four months. We can inject your lines over time to continue reducing wrinkles.
Botox contraindications
According to the American Academy of Ophthalmology (AAOS), people with certain conditions should avoid Botox. Let us know if you:
Are currently pregnant or nursing
Suffer from any neuromuscular disease, such as multiple sclerosis
Possess weakened facial muscles, deep facial scars, or drooping eyelids
Our team can help you decide if Botox is the best course of action, or find another method that may better suit you.
Keep smiling with dermal fillers
Dermal fillers encourage collagen production, which naturally lessens as we age. Most dermal fillers are created from synthetic hyaluronic acid to plump up your skin. We kick-start this process by injecting dermal fillers to help your body regenerate tissue beyond your sessions.
A filler with a purpose
Some dermal fillers work best on a specific area, while others can be used on multiple locations. We inject fillers in order to:
Soften static wrinkles on the lower face
Plump up lips
Lessen the look of scars
Improve jowls and loose neck skin
Correct an asymmetric jawline
Our aestheticians can also reduce nasolabial folds, which run from the sides of your nose to the corners of your mouth, and unsightly marionette lines between the corners of your mouth and your chin.
Turn back time with Botox and dermal fillers
Fillers generally continue to work for five to 24 months. You'll start to notice the effects of Botox in as little as 24 hours, and see the full effects within three to ten days. These generally last from three to four months, and can be redone afterward as needed. You may decide to use Botox, dermal fillers, or both to achieve the refreshed look you desire.
Our talented practitioners at Hush L.A. Medspa employ their artistic eye and extensive knowledge to help you put your best face forward. When you're ready to reduce the effects of time, call us or book an appointment online at Hush L.A. Medspa. Your secret's always safe with us.