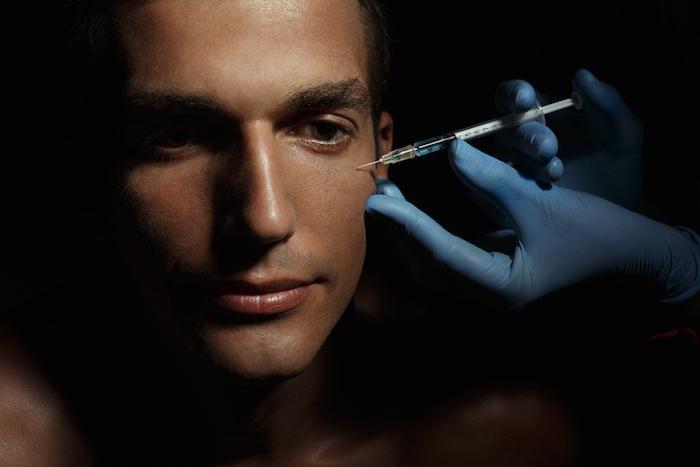 When it comes to anti-aging techniques, Botox is arguably the grandfather of them all, having first gained FDA approval in 2002 to tackle the lines on your forehead, brows, and around your eyes. While women lined up in droves to erase time with Botox, men were less inclined — until recently. In fact, Botox treatments for men made up 10% of all cosmetic procedures, according to 2017 data from the American Society of Plastic Surgeons.
Here at Hush L.A Medspa, we believe that beautiful skin isn't just a woman's domain. Men suffer from the same side effects of aging, and Botox can do wonders to restore a more youthful and less "angry" or "stern" appearance.
Here are 3 reasons why Botox is gaining in popularity among our male patients.
1. Botox smooths things out
While older women often experience more dramatic aging in their skin as they pass through menopause and their hormone levels drop precipitously, men aren't exactly immune to wrinkles. Indeed, the wrinkles and lines that Botox addresses are referred to as dynamic wrinkles, which are the result of your skin's movement. Every time you squint, smile, or frown, the muscles around your eyes, brows, and forehead contract and form lines. When you were younger, your skin bounced back almost immediately after your expression was gone, but now your expression tends to linger much longer, and the lines become more etched in your skin.
With Botox, we can temporarily take these muscles out of the equation, eliminating the grip they have on your skin, and allowing it to relax and smooth out.
2. It's not a big commitment
One of the biggest advantages of Botox is that the treatments are short on time and commitment but long on results. When you come in to see us, we review the areas you want to treat and get to work. Using only a few injections, we can tackle the lines that are giving your face a more serious, and even angry, appearance in mere minutes. Most of our patients spend about 15 minutes in our chairs, and then they're free to get on with their lives afterward.
Botox injections are the simplest tool in the battle against aging because of the speed of delivery and the fact that there's no downtime associated with the procedure. Facelifts, peels, and other more invasive techniques require a considerable commitment in terms of time and money. With Botox, you barely skip a beat in your day.
3. Botox has excellent results
While the speed of administering Botox is a huge appeal, the results are what really makes this treatment rise above the rest. After your Botox injections, you simply go about your life, and over the following week, you'll wake up each morning to a face that's growing increasingly smoother and younger around the eyes, brows, and forehead. As the neurotoxin slowly works to sideline the muscles responsible for your lines and wrinkles, you're left with skin that looks years younger, as it relaxes into place.
These results typically last for about four months, at which point you simply return for a follow-up treatment. That brings us back to our second point: Your follow-up maintenance treatments are just as quick and easy as your initial visit with us. In fact, the treatments may even be spaced farther apart as we continue to paralyze these muscles, which may cause them to atrophy — in a good way.
If you'd like to join the growing group of men who are bringing youth and vitality back to their faces through Botox, please give us a call, or use the online scheduling tool on this website to set up an appointment.